Great Budworth is a small village set in some of Cheshire's most beautiful countryside, with strong links to our Church and local communities. If you fancy a walk in the country, Great Budworth is an ideal place to visit. With the magnificent St Mary and All Saints Church, The George and Dragon Pub and The Great Budworth Ice Cream Farm all within walking distance. The early history of Great Budworth is well documented in the Domesday Book, which mentions a priest at Great Budworth in 1086.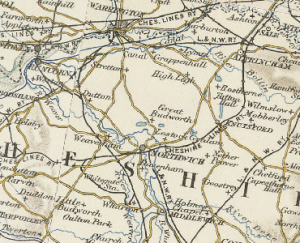 The site is designed to be an easily accessible source of information for residents and visitors alike with an interactive Village Events Diary. In order to populate the site with relevant and useful information – we need your input – so please feel free to contact us (using this link) with your comments and suggestions.
As you will see, there is an initial list of clubs, societies and organisations who might want a stake in the website – but if yours is missing and you want to be included – then please let us know.